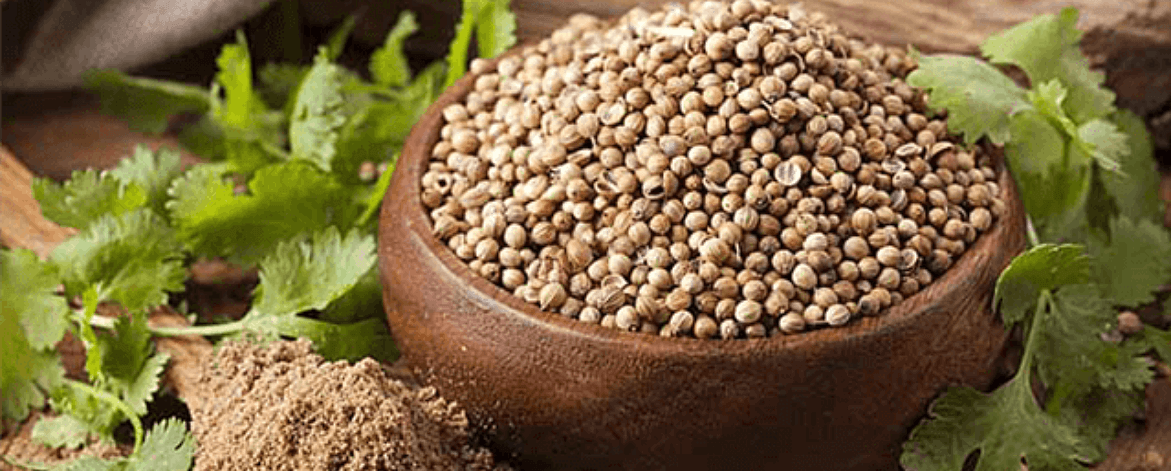 Corriander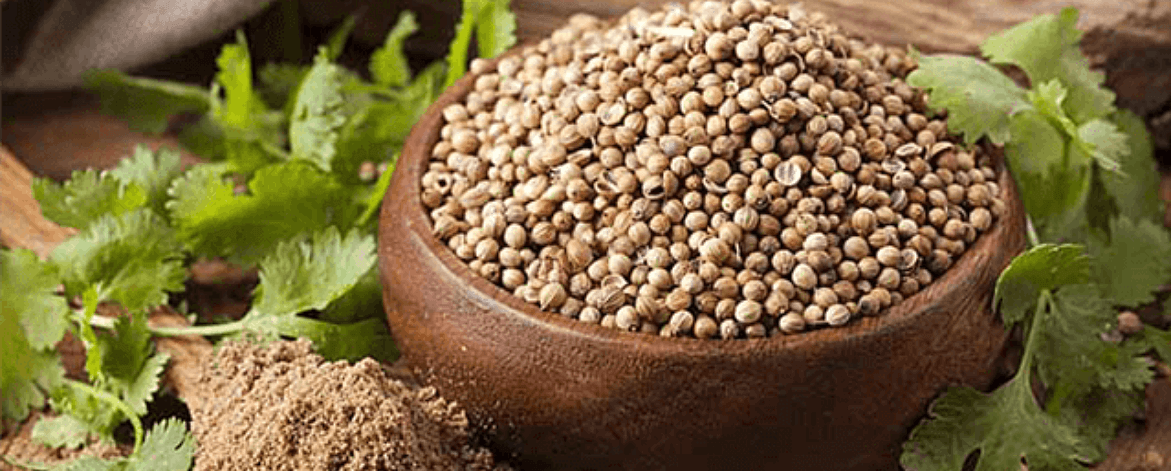 Corriander
Origin

Corriander Origins

Coriander is an important spice crop having a prime position in flavouring food. The plant is a thin stemmed, small, bushy herb, 25 to 50 cm in height with many branches and umbels. Leaves are alternate, compound. The whole plant has a pleasant aroma. Inflorescence is a compound umbel comprises 5 smaller umbels. Fruit is globular, 3 to 4 mm diameter, when pressed break into two locules each having one seed. Fruit has delicate fragrance; seeds are pale white to light brown in colour. There are two distinct morphological types, one erect and tall with a comparatively stronger main shoot and the other bushy with a relatively weaker main shoot and longer spreading branches.

Coriander powder in India is highly used in each and every dishes and cuisine. We are bulk exporters of coriander powder and best organic suppliers of it. We being Indian exporters pick out the organic spice which is fresh and pure.

It is a native of Mediterranean and commercially produced in India, Morocco, Russia, East European countries, France, Central America, Mexico, and USA. Coriander is a tropical crop and can be successfully cultivated as a rabi season crop in an area free from severe frost during February when the crop flowers and sets its seeds.

Coriander plant is thought to be the native of Mediterranean and parts of southwestern Europe but the use of it dates back to 5,000 BC. It is also known as cilantro or Chinese parsley. Cilantro is used in many Mexican dishes, especially in salsa. Its references are found in Sanskrit where the seeds were placed in Egyptian tombs.

Coriander powder is grounded from coriander seeds. The coriander seed is a dry fruit which has a lemony citrus flavor when crushed. It is described to be as orange-flavored, warm, spicy and nutty. They are grown in sub-tropical countries like Morocco, India and Australia. Almost every Indian dish consists of coriander powder because of its pleasant aroma and savory flavor. Coriander powder in India is made from the world's oldest spice which is also a herb. The seeds of coriander are dry fried and then grounded into a fine powder, this helps in retaining the aromatic flavor of seeds.

Names

International Names

Spanish : Cilantro
French : Corriandre
German : Koriander
Swedish : Koriander
Arabic : Kuzhbare
Dutch : Koriander
Portuguese : Pimento
Russian : Koriandr
Japanese : Koendoro
Chinese : Hu-sui

Local Names

Hindi : Dhania or Dhanya
Bengali : Dhana, Dhania
Gujarati : Kothmiri, Libdhaba
Kannada : Kothambri, Kothamiri bijai
Malayalam : Kothumpalari bija
Marathi : Dhana
Oriya : Dhania
Punjabi : Dhania
Tamil : Kothamalli
Telugu : Dhaniyalu
Sanskrit : Dhanyaka
Corriander Origin
Coriander is an important spice crop having a prime position in flavouring food. The plant is a thin stemmed, small, bushy herb, 25 to 50 cm in height with many branches and umbels. Leaves are alternate, compound. The whole plant has a pleasant aroma. Inflorescence is a compound umbel comprises 5 smaller umbels. Fruit is globular, 3 to 4 mm diameter, when pressed break into two locules each having one seed. Fruit has delicate fragrance; seeds are pale white to light brown in colour. There are two distinct morphological types, one erect and tall with a comparatively stronger main shoot and the other bushy with a relatively weaker main shoot and longer spreading branches.
Coriander powder in India is highly used in each and every dishes and cuisine. We are bulk exporters of coriander powder and best organic suppliers of it. We being Indian exporters pick out the organic spice which is fresh and pure....
It is a native of Mediterranean and commercially produced in India, Morocco, Russia, East European countries, France, Central America, Mexico, and USA. Coriander is a tropical crop and can be successfully cultivated as a rabi season crop in an area free from severe frost during February when the crop flowers and sets its seeds.
Coriander plant is thought to be the native of Mediterranean and parts of southwestern Europe but the use of it dates back to 5,000 BC. It is also known as cilantro or Chinese parsley. Cilantro is used in many Mexican dishes, especially in salsa. Its references are found in Sanskrit where the seeds were placed in Egyptian tombs.
Coriander powder is grounded from coriander seeds. The coriander seed is a dry fruit which has a lemony citrus flavor when crushed. It is described to be as orange-flavored, warm, spicy and nutty. They are grown in sub-tropical countries like Morocco, India and Australia. Almost every Indian dish consists of coriander powder because of its pleasant aroma and savory flavor. Coriander powder in India is made from the world's oldest spice which is also a herb. The seeds of coriander are dry fried and then grounded into a fine powder, this helps in retaining the aromatic flavor of seeds.
International Names
Spanish : Cilantro
French : Corriandre
German : Koriander
Swedish : Koriander
Arabic : Kuzhbare
Dutch : Koriander
Portuguese : Pimento
Russian : Koriandr
Japanese : Koendoro
Chinese : Hu-sui
Local Names
Hindi : Dhania or Dhanya
Bengali : Dhana, Dhania
Gujarati : Kothmiri, Libdhaba
Kannada : Kothambri, Kothamiri bijai
Malayalam : Kothumpalari bija
Marathi : Dhana
Oriya : Dhania
Punjabi : Dhania
Tamil : Kothamalli
Telugu : Dhaniyalu
Sanskrit : Dhanyaka
Be always updated with us
Sign in with our newsletter